AC Installation In Mill Creek, Lynnwood, Snohomish, WA, and Surrounding Areas
AC Installation in Mill Creek, Lynnwood, Snohomish, Bothell, Kirkland, Bellevue, Seattle, Marysville, Everett, Mukilteo, Woodinville, North Creek, WA and Surrounding Areas.
Get an AC installed hassle-free, and bring comfort into your home or office
While an AC installation may not appear crucial when the summer arrives, it is a smart idea to stay prepared for the hottest day of the year. You never know when it will strike. During this time, an air conditioning system becomes vital to your family's comfort.
An air conditioning system not only improves air quality but also maintains humidity and keeps your home dust & germ-free. Studies show that when temperatures soar, unbearable office conditions can have a severe impact on employee health and well-being, affecting their productivity.
DVAC Heating & Air LLC is the best service provider for AC installation in Mill Creek, WA. The company makes sure that your air conditioning system is fully functional when warmer days arrive. Moreover, the installation service is customer-oriented and budget-friendly.
Why get in touch with DVAC's AC Installation service experts?
If you are wondering why you cannot install an AC yourself, you will be surprised to know how hiring a professional like DVAC Heating & Air LLC can be more profitable. Take a look:
Professional Inspection from A Licensed Company
When you hire professional services, the experienced technician can carry out a thorough inspection of your air conditioner, diagnose all the problems in one overall inspection, and resolve any issues.
Efficient Customer
Service
Professional AC installation in Mill Creek WA by DVAC Heating & Air LLC boasts a reputed customer service department to ensure that clients get assistance with their air conditioner whenever they need it. Help is just one call away!
Professionals Guarantee Prolonged Life of Air Conditioners
Timely, high-quality AC installation, maintenance, and repairs can affect your air conditioners' long-term performance and longevity. DVAC Heating & Air LLC makes sure that the technicians diagnose any issues during installation and fix them before they turn into something more serious.
One-time Solution
For Summers
The constant need for AC repairs, if not installed properly, can cause stress and impact your daily routine. It will also cost you more money. Hiring a skilled service provider like DVAC Heating & Air LLC will save you time and money. It will spare you the unnecessary stress you might have to handle if you install an AC yourself.
Experts Keep Environmental Sustainability in Mind
If your AC is not installed correctly, it can use excess electricity, leading to higher electricity bills. This unnecessary electricity wastage is also harmful to the environment as there should be efficient utilization of electricity to avoid resource depletion. So hiring a skilled technician can reduce electricity bills and save the environment.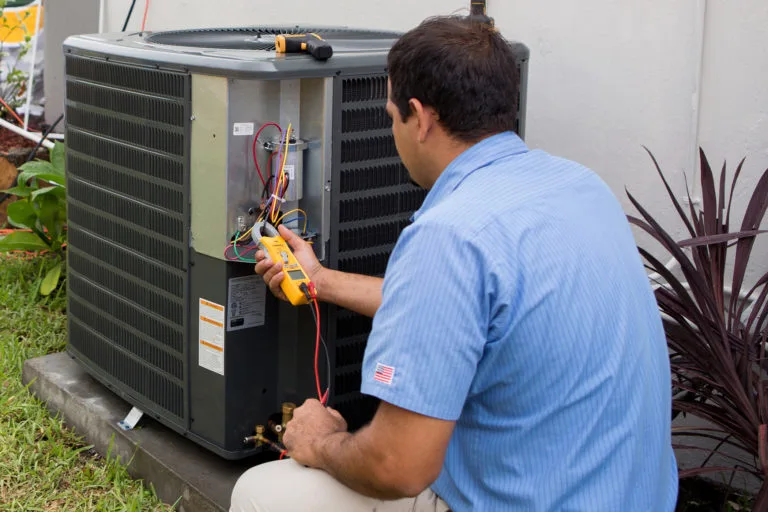 Why choose DVAC Heating & Air LLC for AC Installation?
Efficient, Quick, and Punctual
The DVAC Heating & Air LLC team is highly professional and makes sure that appointments are scheduled at the client's convenience and availability. As an expert in AC Installation in Mill Creek, WA, they make sure that the installation service is done promptly, even if there are high demands for air conditioning installation in the area.
Affordable
Client satisfaction is the company's priority, and so the services are offered at the most reasonable prices compared to other companies. Besides, hiring a reliable company for air conditioning installation like DVAC Heating & Air LLC means that any problem can be rectified on the first go. You won't need to call for multiple repairs and spend more money.
Additional Services
Along with the best AC installation service in Mill Creek, DVAC Heating & Air LLC also offers services like AC repair and maintenance if required.
24/7 Availability
DVAC Heating & Air LLC is available 24/7 for air conditioning installation and ensures that you can install your air conditioner according to your convenience.
Air Conditioning Installation – Servicing the Mill Creek, Lynnwood, Snohomish, WA, and Surrounding Areas
Schedule AC Repair @ (425) 908-0030 or Schedule Online today! DVAC Heating & Air LLC is dedicated to your comfort!