Air Conditioning Services In Mill Creek, WA
Air Conditioning Services In Mill Creek, Lynnwood, Snohomish, WA, and Surrounding Areas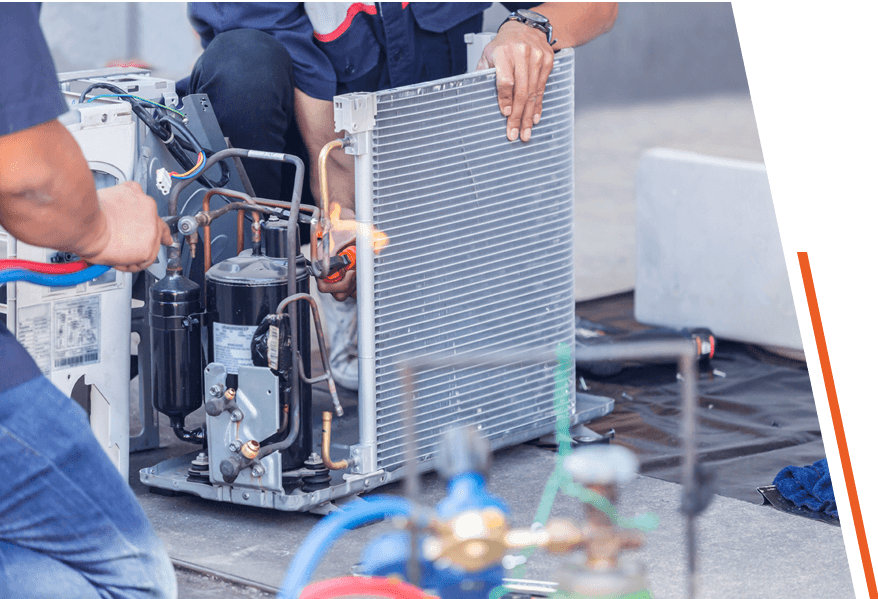 Air Conditioning Services in Mill Creek, Lynnwood,
Snohomish, Bothell, Kirkland, Bellevue, Seattle, Marysville,
Everett, Mukilteo, Woodinville, North Creek, WA and
Surrounding Areas
During the warmer summer months in Mill Creek, air conditioning is essential. What's also important is keeping your air conditioner in good condition so that it's always ready when you need it. Whether you need AC repairs, maintenance, or a new air conditioner, DVAC Heating & Air LLC is here to help.
We offer a complete line of top-quality, licensed AC service in Mill Creek, Lynnwood, Snohomish, WA and the surrounding areas.
Why DVAC Heating & Air LLC?
There's no doubt that you have a lot of choices when it comes to AC service in Mill Creek. So, why go with DVAC Heating & Air LLC? In a word, service. We pride ourselves on being the most customer-friendly, fast, efficient, and affordable HVAC company around.
We're committed to providing exceptional products and services to every residential and commercial customer, without fail.
Residential & Commercial AC Service in Mill Creek
Some HVAC companies only do residential work, others stick with commercial HVAC systems, but we do it all. There's no AC service job too big or too small for us to handle. Whether you're a homeowner, a landlord with multi-family properties, or a commercial property owner, we're your one-stop HVAC service provider.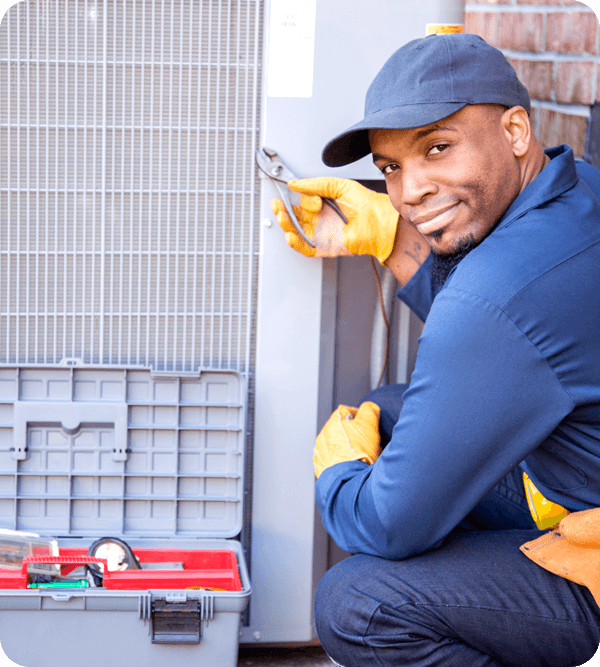 Air conditioners are tough, and they can operate autonomously for a while, but even the best brands need regular maintenance. For most AC units, an annual maintenance check is sufficient. Our friendly, professional technicians are experts at AC maintenance. They'll thoroughly inspect your unit, inside and out, and make any necessary repairs during every maintenance visit. You'll have peace of mind knowing that your air conditioner is operating properly and your cooling bills will remain at a reasonable level so your budget stays intact.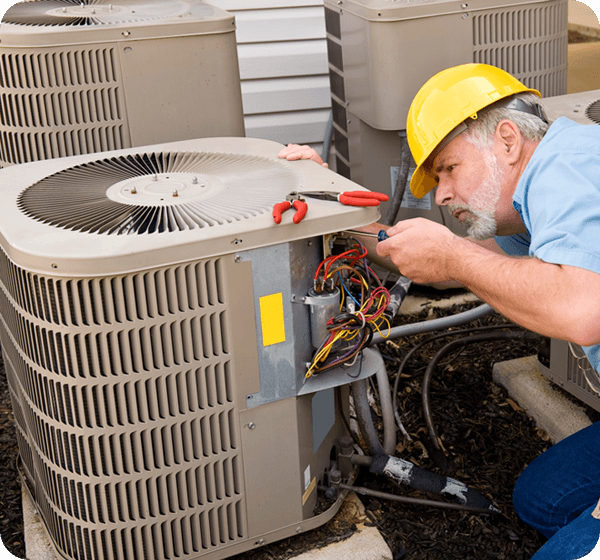 Air Conditioner Repairs in Mill Creek
Even with regular maintenance, your air conditioner could develop a problem that affects its performance. Whether that's a broken part, a bad connection, or a bigger issue, our skilled technicians have what it takes to make it right again. When you call for service, you won't have to wait long. We know how important it is to you. The tech will show up in a fully-stocked truck with everything they need to make the repairs.
Once an air conditioner reaches the ten-year mark, it begins to lose efficiency, requires more repairs, and generally doesn't perform as well. When it's time to replace your old, inefficient AC, you can count on us. We'll help you find a replacement that suits your budget and provides adequate power to cool your home. After carefully removing the old unit, we'll install the new one according to the manufacturer's instructions.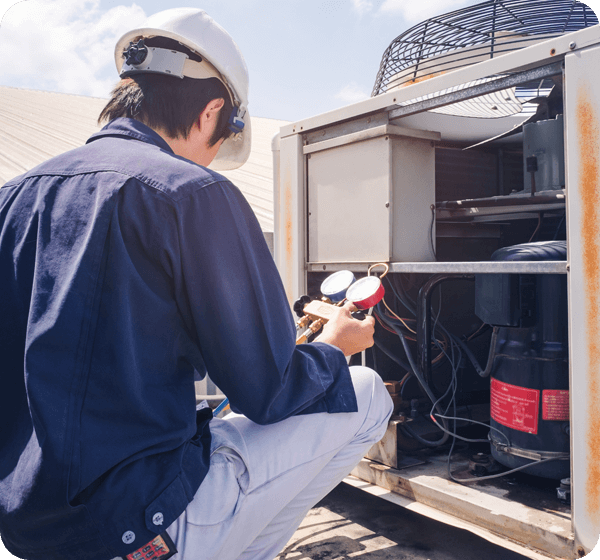 Are you building a new home or a commercial building? Choosing the right air conditioning unit is essential. Having it professionally installed is necessary. We've got you covered. The best time to install an air conditioner is during the early phases of construction, so it's easier to configure the wiring and ductwork. So, let us know if you're in the process of construction, and we'll help you sort out the AC so it's just right.
Schedule AC Service in Mill Creek or Request a Quote
We understand how important it is for your home or business to have air conditioning that works properly and efficiently. If you're having trouble with your current AC unit, need a replacement, or you're in the midst of a construction project, contact us with a detailed description of your problem. We'll be happy to provide you with a free quote. If you need service right away, please give us a call at (425) 403-7812, and we'll send someone over as soon as possible.
Air Conditioning Services
Here is a list of the most searched for Air Conditioning services, all of which we can help you with.
Air Conditioning Services – Servicing the Mill Creek, Lynnwood, Snohomish, WA, and Surrounding Areas