Emergency Air Conditioner Repair in Mill Creek, Lynnwood, Snohomish, WA, and Surrounding Areas
Located south of Everett and north of Seattle, Mill Creek, Washington, and the surrounding area offer welcoming communities and stunning views. This area of Washington is known for its great outdoor activities and cold winters with snow making an appearance each year. The summer offers gorgeous weather for exploring the outdoors.
However, there are always a couple of weeks of soaring temperatures. During those weeks, you stay indoors with your AC keeping you cool. However, there may come a time when you need emergency air conditioning repair in Mill Creek, Washington, and the surrounding area.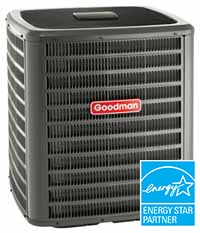 Signs You May Need Emergency Air Conditioner Repair
More than likely, your air conditioning unit will send out some warning signs that you need an emergency repair. If you notice some of these signs, it's time to go ahead and make an appointment for service. Here are a few things to consider:
Strange Noises and Odd Smells
You know what your home sounds like so as soon as something sounds different you know. You may hear your air conditioner popping or creaking. This could be caused by a variety of things. It might have something to do with the ducts. If you smell a strange smell around your vents, you need to call a technician to determine the cause. If you smell gas, leave your home and call 911 immediately.
Increase in Your Monthly Utility Bills
When you've lived in your home for a few years, you know how much you expect each month's utility bill to be.  An electric bill that's significantly higher than it has been in past years could be a sign that your air conditioner needs repairs. When parts begin to fail or the system gets dirty, your air conditioner's motor will work hotter and harder, causing your electric bill to rise.
The system turns on but no cold air comes out
If you can hear your air conditioner running but no cold air comes out of your vents, it's time to call a professional. This could be a problem with your blower motor or your condenser coil. It may be something as simple as cleaning the system, but it could also be the warning of some larger issue.
The system runs and blows cold air but your home never cools off
You can hear your system turning on and off, and you can feel cold air coming from the vents but the house never gets cold. This could be a problem with the thermostat or other sensors.
At DVAC Heating & Air LLC, we take pride in being your local HVAC company. We work hard for our clients and want to help as many people as possible with emergency air conditioner repair, so we have an extended service area, including:
Don't see your hometown? It doesn't mean that we can't answer your service call. Contact us to see if we offer service in your area. 
Reasons to Choose Our Company for Your Air Conditioning Needs
DVAC Heating & Air LLC, know that there are other companies in the area that you call, so we always work to provide you with an amazing customer service experience and competitive pricing. Here are a few more reasons to consider our services:
Founded in 2014
Family-owned and operated
Residential and commercial service
Full-service company
Skilled and trained technicians

Financing with approved credit

Online specials and promotions
Free quotes
Schedule service online
And much more
When your AC goes out on the hottest day of the year, we want to be your first call. Our technicians have the know-how and skills to get your unit humming again quickly. Contact us today for more information